For any homeowner, water damage can be an incredibly frustrating and challenging experience. Different accidents and situations such as burst pipes and flooding can lead to water damage. This in turn allows the development of mold, which is dangerous and destructive to both the building and your health. Homeowners who are more susceptible to mold growth are those who experience a double whammy of flooding and power outages from spring or summer storms.

If you are among the unlucky few, read on for some tips on preventing carpet mold.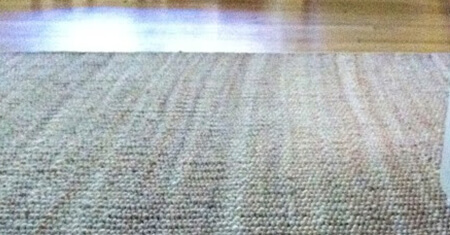 Remove Water
When water has accumulated in any area of your home, it's important to act quickly to avoid any further damage. Use a wet-dry vacuum to remove any standing water, or you can also use a carpet-drying fan to achieve quick drying. You can get this equipment from water and smoke damage restoration companies that specialize in repairing residential flood damage.

Dry Out the Room
Use a dehumidifier to remove the excess moisture present in the room and prevent carpet mold and mildew from forming in spaces throughout the room.

Steam Cleaning
After water damage, carpet padding should be replaced. This is much cheaper than completely re-carpeting the entire area. Steam cleaning wet carpets, and properly drying them should eliminate the danger of mold.

Pay Attention to Walls
Clean and sanitize walls, basements or other areas that may have been affected by water damage to cease mold from spreading. Not only your walls and carpets, but leaks in your home can also affect your furniture. So, take measures to clean and sanitize furniture, or replace furniture that simply can't be returned to a usable state.

Water damage can be devastating for homeowners! Act quickly to reduce the after-effects of water damage, particularly conditions like mold growth that are extremely harmful to your health. Contact your local water damage repair and reconstruction company for expert advice.